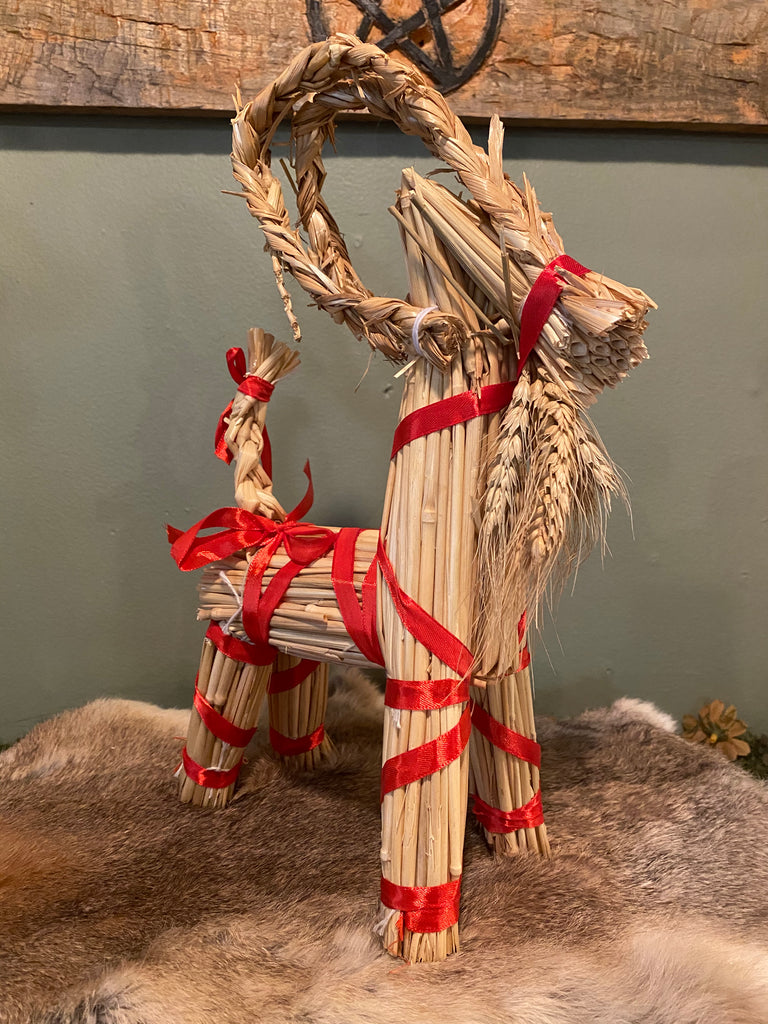 12" Straw Yule Goat with Beard (Julbock)
The Yule goat is a Scandinavian/Northern European Yule and Christmas symbol and tradition. Its origin may be Germanic pagan and has existed in many variants during Scandinavian history. Considered one of the oldest traditions in Scandinavia, the Julbock or "Yule Goat" was the bringer of gifts to the household. Having a Julbock in your home is a symbol of "Jul" and a time of good cheer. In the Norse pagan religion, the goat was the conveyance of the gods - early images of Odin in a goat-drawn cart are eerily similar to later depictions of Santa Claus. Modern representations of the Yule goat are typically made of straw.
*Very slight variations should be expected. 
---
---
More from this collection