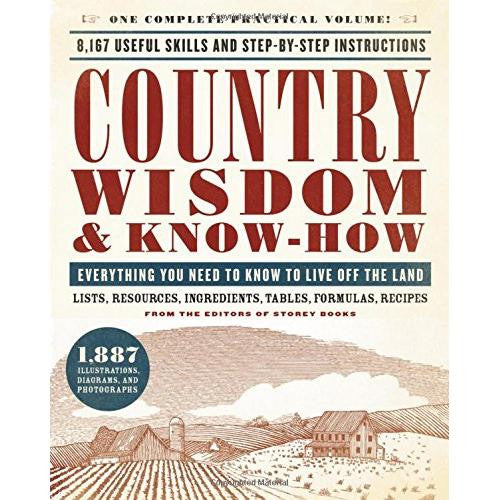 Country Wisdom & Know-How: Everything You Need to Know to Live Off the Land

Reminiscent in both spirit and design of the beloved Whole Earth Catalog, Country Wisdom & Know-How is an unprecedented collection of information on nearly 200 individual topics of country and self-sustained living. Compiled from the information in Storey Publishing's landmark series of "Country Wisdom Bulletins," this book is the most thorough and reliable volume of its kind.

This new edition, with a smaller trim, includes all the must-have information from the original edition including topics like animals, cooking, crafts, gardening, health and well-being, and home, it is further broken down to cover dozens of specifics from "Building Chicken Coops" to "Making Cheese, Butter, and Yogurt" to "Improving Your Soil" to "Restoring Hardwood Floors." Nearly 1,000 black-and-white illustrations and photographs run throughout and fascinating projects and trusted advice crowd every page.
---
---
More from this collection