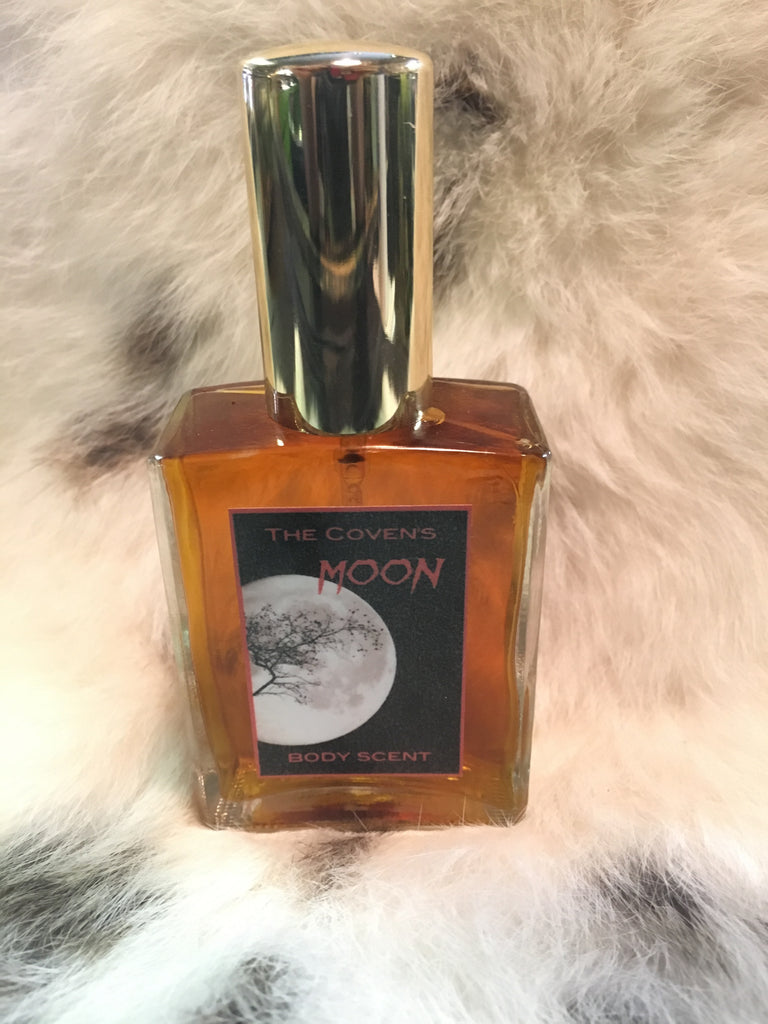 Exclusive Fragrance - The Coven's Moon by Neil Morris
THE COVEN'S MOON - The Coven gathers for the Full Moon Ritual which includes spells for healing and personal and spiritual growth.

To conjure the intensity of the Full Moon, our fragrance includes essences of Warm Frankincense, Sacred Oak, Luminous Jasmine and Rare Spice for an incredible, alluring scent. Enjoy!
Exclusive fragrance made for The Coven's Cottage by Neil Morris.
2 oz. Eau De Toilette
---
---
More from this collection