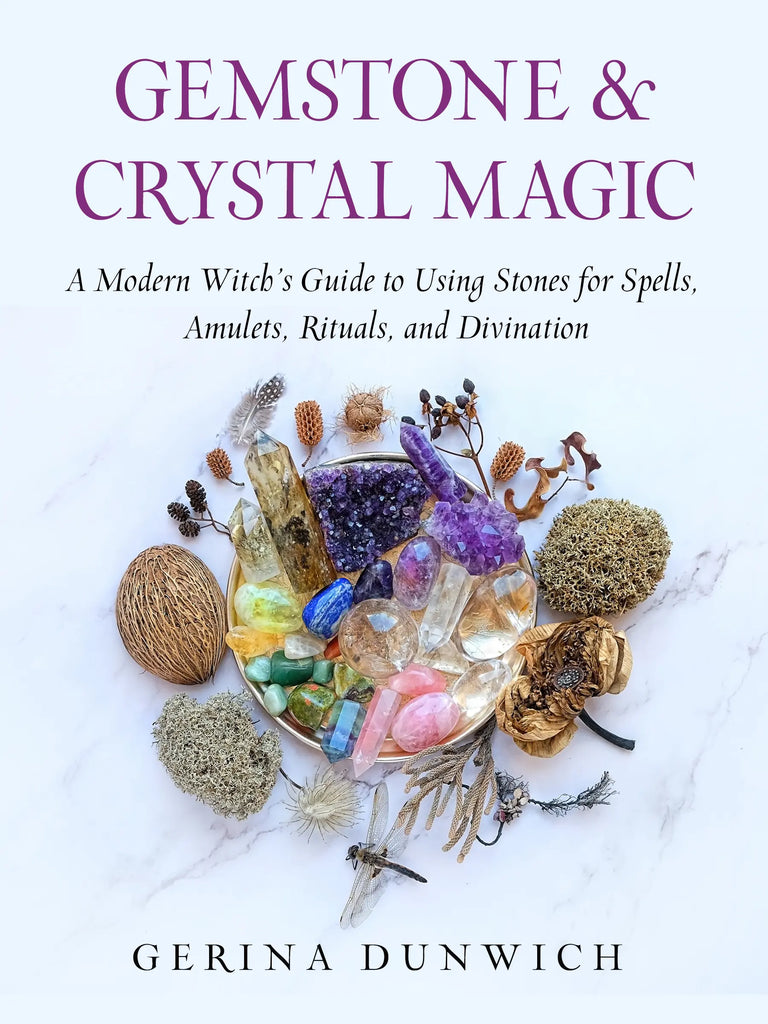 Gemstone and Crystal Magic
A Modern Witch's Guide to Using Stones for Spells, Amulets, Rituals, and Divination.
A witch-friendly guide to working magic with gemstones and crystals.

The energy contained within stones is a mysterious and invisible power as old as the earth itself. It is also an energy that, when properly harnessed, can enable a person to create powerful magic and reconnect with energies that animate the natural world.

Gemstone and Crystal Magic is a practical and comprehensive guide to the magical world of crystals and gemstones, including both precious and semiprecious stones. Written by a modern witch with firsthand knowledge of the occult properties of stones, this book is filled with numerous spells and rituals, folklore, and magical correspondences. It also explores gemstone curses and cures, and the many ways in which gemstones can be utilized as amulets for magical workings, as oracles for revealing the future, and as tools for healing one's body, mind, and spirit.

6 x 8 inches
256 Pages
---
---
More from this collection