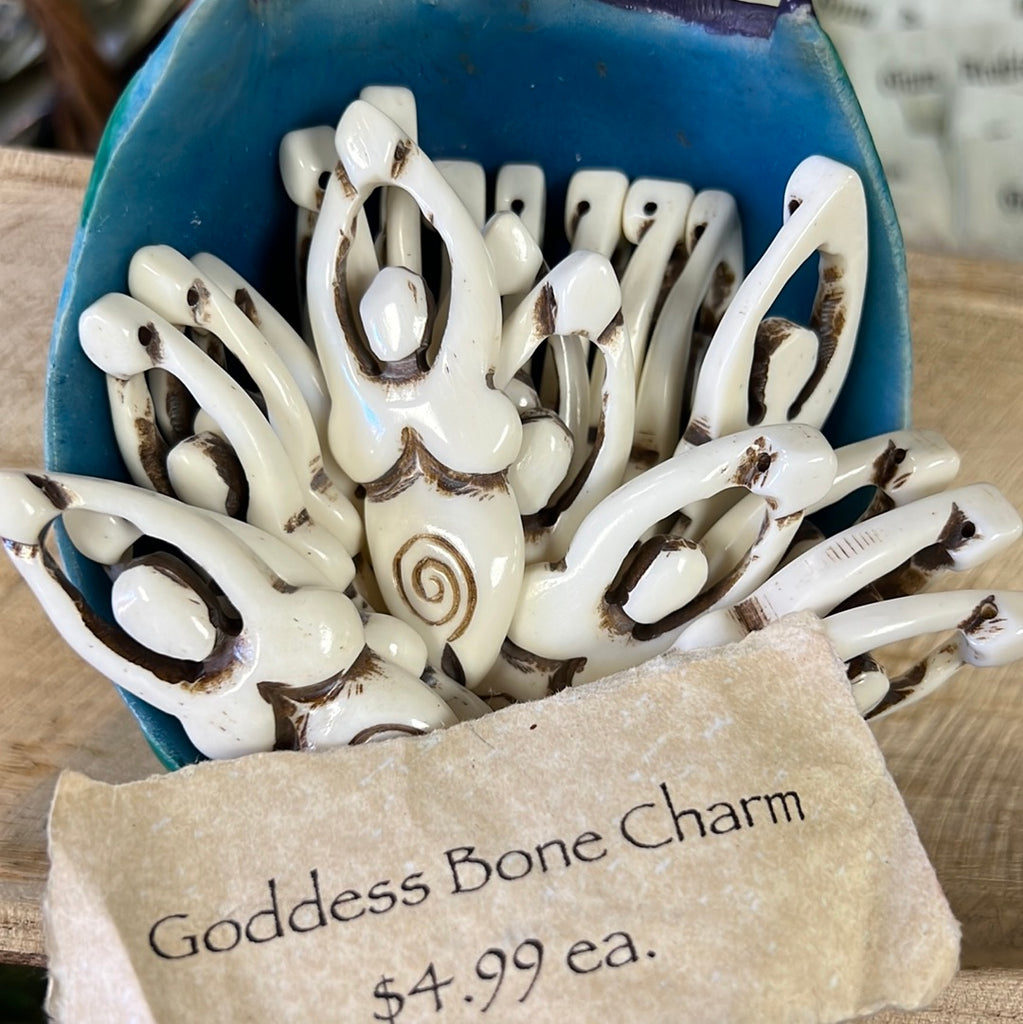 Goddess Charm with Spiral - Bone
Goddess charm with spiral. 
The Goddess is representative of all things feminine. She represents female power, strength and fertility. The spiral represents the path of life from birth, life, death and rebirth. The Spiral is a cycle as it moves through time.  A spiral is a movement around and beyond a circle, always returning to itself, but never at exactly the same place.  Spirals never repeat themselves.  Spirals remind us that life is movement, that each moment is unique, and that form is the essence of transformation.  
There is a small hole at the top for adding a jump ring to attach a necklace. 
Material: Buffalo Bone
Appx. range 2.5 - 4"
---
---
More from this collection