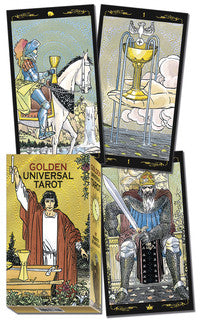 Golden Universal Tarot Deck
Lo Scarabeo's popular Universal Tarot deck is now available with gold foil highlights.
Italian painter Roberto de Angelis lends a modern, more realistic approach to the classic Rider-Waite imagery. His dynamic interpretation is perfect for beginning readers, who will recognize the familiar characters and tableaus updated with sophisticated color and less cluttered compositions.
---
---
More from this collection