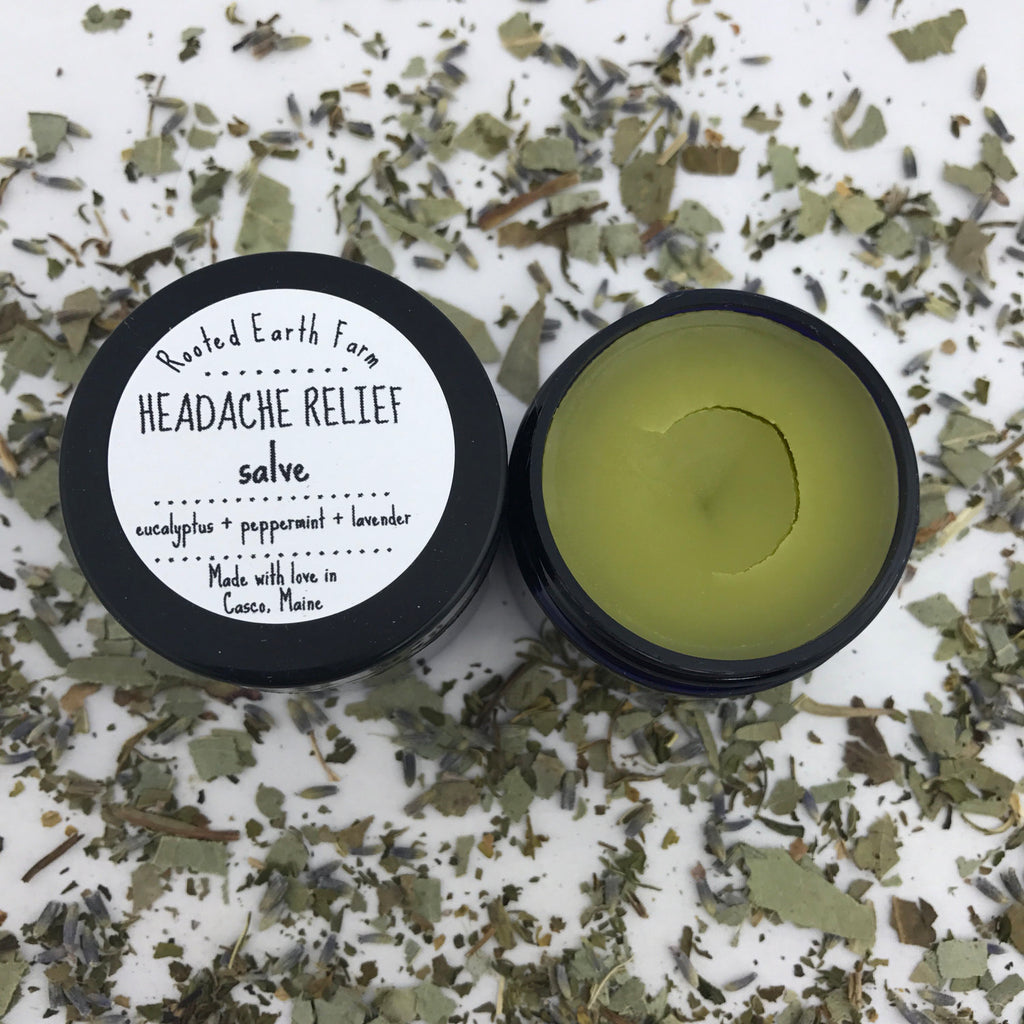 Headache Relief Salve
Anyone that suffers from headaches or migraines knows how terrible they are. This salve is so soothing and melts the headaches away. The aromatherapy effects of the essential oils reduce tension in your head and help reduce the pain of headaches and migraines.
Made from organic oils: hemp seed, castor, and olive combines with organic beeswax, T-50 vitamin E, and pure essential oils of: peppermint, eucalyptus, and lavender.
Apply to forehead, temples, neck, shoulders, and/or tip of nose as needed for headaches. Breathe deeply and relax.

Cobalt blue jar, 4 oz.

From Sara of Rooted Earth Farms -
"I use the finest ingredients I can find for my apothecary products. Organic and local as much as possible. Most of the herbs are grown or wild-crafted on our sustainable farm in Maine. I only use herbs and essential oils to add fragrance – no nasty chemical fragrance oils.
All apothecary products are created in small batches by hand (by me!).
Descriptions and information are for informational purposes only, and are not intended to diagnose, cure, treat, or prevent any disease or illness.

My body care products are all natural and completely safe, however please do a test spot first, and if you have any negative reactions please consult a doctor. Consult a doctor before starting any new supplements, medicines, or herbs."
---
---
More from this collection