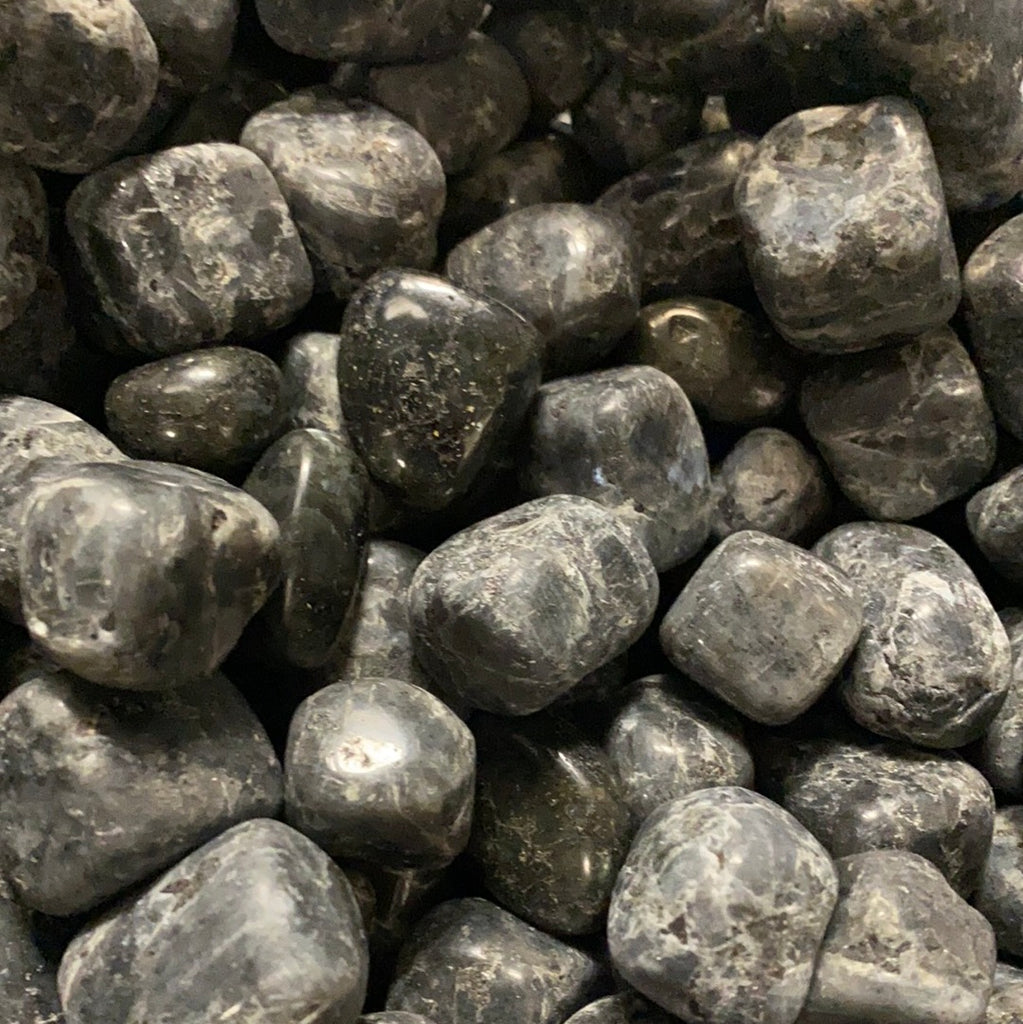 Larvikite - Tumbled
Larvikite is a protective, grounding and cleansing stone. It connects you to the Earth and the powers of nature. Larvikite aids in the removal of negative energies around you. It enhances physic abilities and inner visions. 
You will see small flecks of feldspar in the stone that give spots of sheen.
*Price is per stone.
---
---
More from this collection