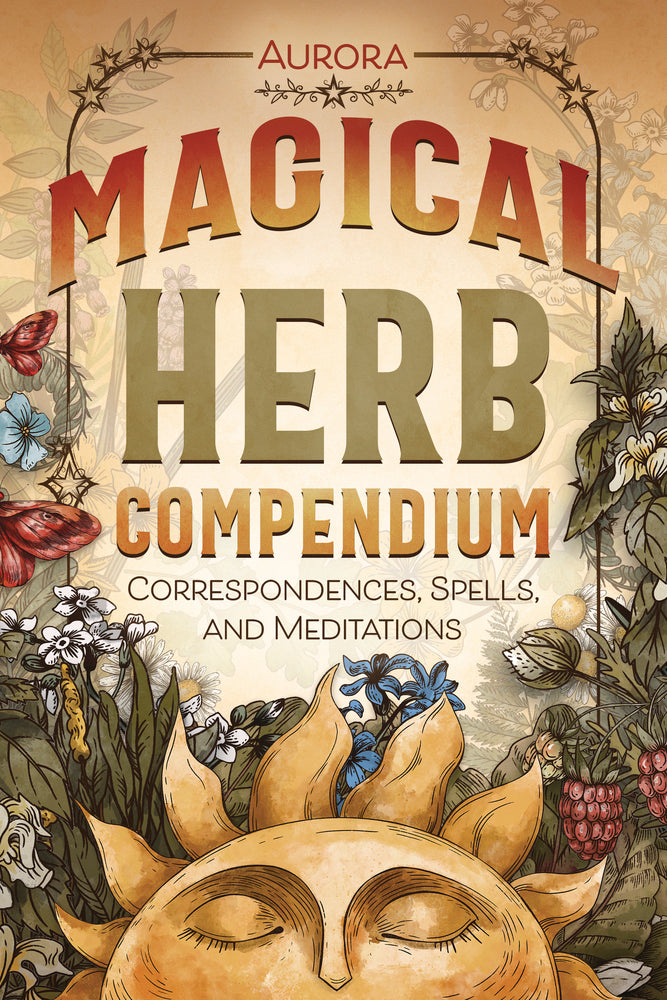 Magical Herb Compendium
CORRESPONDENCES, SPELLS, AND MEDITATIONS
Explore the Magical Properties of 90+ Herbs

A sourcebook for all your botanical needs, Magical Herb Compendium features the knowledge and skills required to create your own apothecary. Alongside a plant description, each profile lists common names, spiritual uses, folklore, and any relevant cautions. It also features a meditation, spell, and anecdote from the author's personal practice.

Offering more than just an encyclopedia of plants, Aurora covers the history of magical herbalism based on ancient manuscripts, hieroglyphics, and cuneiform tablets. She helps you intuitively determine a plant's magical uses and teaches proper methods for collecting, preserving, and storing your specimens. You will advance your expertise with magical recipes and discover how to make formulas of your own.

This comprehensive resource builds your confidence with plants like burdock, calendula, cinnamon, cowslip, and thorn apple. With associations to astrology, deities, angels, and spirits, you can easily infuse more plants—such as foxglove, hops, myrrh, and oak—into your daily and magical life.
240 pages
Size: 6 x 9 x 1 IN
---
---
More from this collection