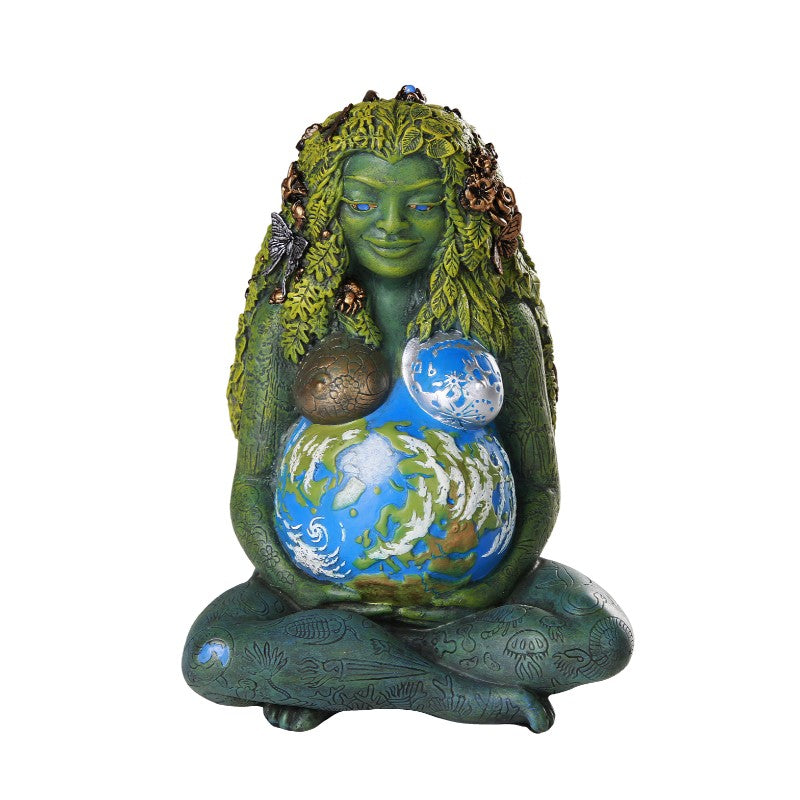 Mother Earth Millenial Gaia Statue
Gaia is an invitation to each and every human being to enter consciously into the myth and story of the living earth and to respond to her as our Mother, as the larger being of which we are all part. No matter what language you speak, no matter where on earth you come from, you can hold The Millennial Gaia in your hands and hear her message.
Designed and created by Oberon Zell-Ravenheart
Appx. 7" tall. Cold cast resin.
---
---
More from this collection