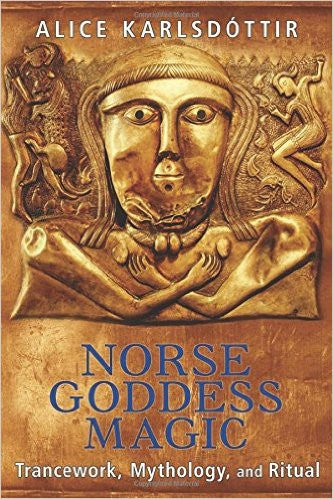 Norse Goddess Magic: Trancework, Mythology, and Ritual
A practical guide to the magic of the feminine side of the Norse pantheon
• Provides invocations and rituals to call each goddess forth for personal and group spirit work
• Details the author's trancework to discover the personalities and powers of Frigg the Allmother, wife of Odin, and the 12 lesser-known Aesir goddesses associated with her
• Offers a comprehensive guide to tranceworking to connect with the deities
Combining traditional research on folklore and the
Eddas
with trancework and meditation techniques, Alice Karlsdóttir was able to rediscover the feminine side of the Norse pantheon and assemble working knowledge of 13 Norse goddesses for both group ritual and personal spirit work.
Detailing her trancework journeys to connect with the goddesses, the author reveals the long-lost personalities and powers of each deity. She explores the Norse goddess Frigg the Allmother, wife of Odin, along with the 12 Asynjur, or Aesir goddesses, associated with her, such as Sjofn the peacemaker, Eir the Healer, and Vor the Wisewoman. She shares their appearances in the
Eddas
and Germanic mythology and explains the meanings of their names, their relationships to each other, and their connections to the roles of women in Old Norse society. She provides detailed instructions for invocations and rituals to call each goddess forth for personal and group spirit work. She also offers a comprehensive guide to ritual tranceworking to allow anyone to directly experience deities and spiritual beings and develop spirit-work relationships with them.
---
---
More from this collection