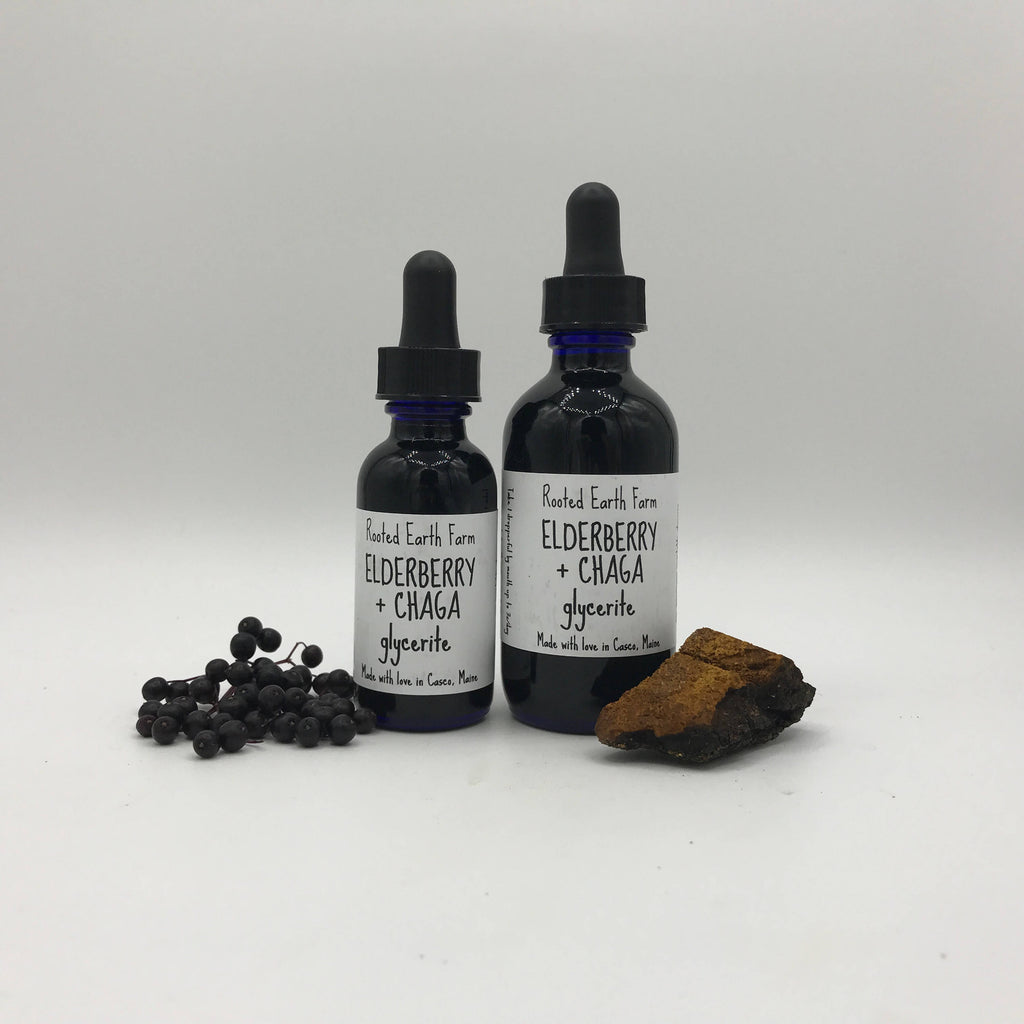 Organic Elderberry and Chaga Glycerite
Elderberry and chaga mushroom make for the perfect immune booster. They are known to fight colds and flus, boost the immune system, lower cholesterol, improv heart health, improve eyesight and fight infections. The vegetable glycerin that Rooted Earth Farm uses is vegan and GMO-free.
Rooted Earth Farm's glycerites are all infused by the full moon, this one was infused for 4 months. It is filled with incredible energy and healing power.
Take a dropper full once or twice a day as needed. This glycerite/tincture is safe for kids too, up to 3 years old give 5 drops, older kids 10 drops.
Comes in a 1oz cobalt blue glass dropper bottle
Ingredients: vegetable glycerin, ethically wild-crafted Maine chaga mushroom and organic elderberry (from our farm)
From Sara of Rooted Earth Farms -
"I have been studying herbs and creating herbal apothecary items for over 21 years. I create everything with loving intention and healing energy.
I use the finest ingredients I can find for my body care products. Organic and local as much as possible. A lot of the herbs are grown and/or wild crafted from right here on our sustainable farm. I only use herbs and essential oils to add fragrance – no chemical fragrance oils.
All body care and apothecary products are created in small batches by hand (by me!).
**Descriptions and information are for informational purposes only and are not intended to diagnose, cure, treat, or prevent any disease or illness. All pregnant women should consult a doctor before using anything new. Consult a doctor before starting any new supplements, medicines, or herbs."
---
---
More from this collection