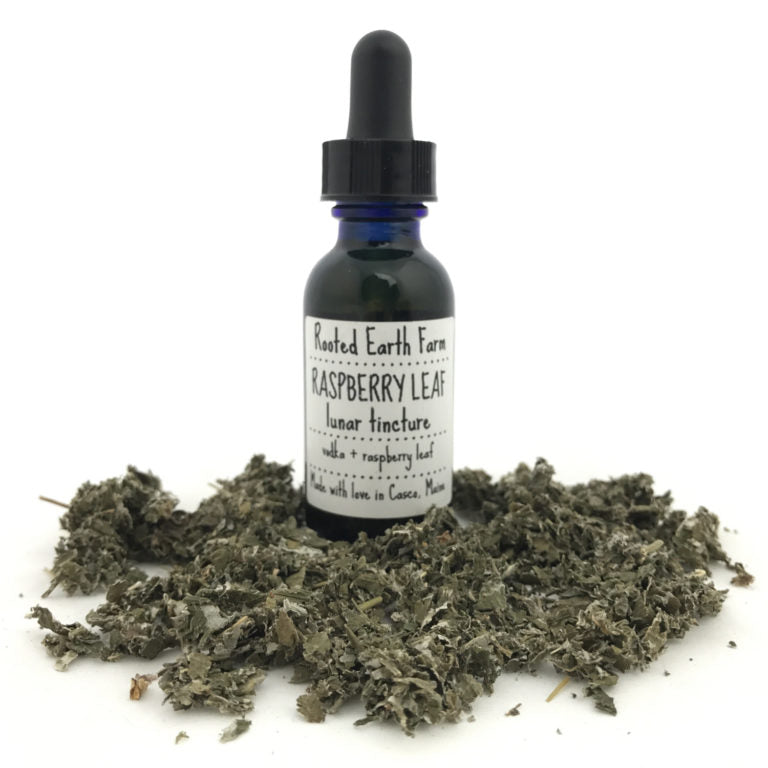 Organic Raspberry Leaf Tincture
Organic red raspberry leaf is infused into gluten free vodka for over 8 weeks in the moonlight. The power of the moon's energy magnifies the power of the herb.
Red raspberry leaf is known to be great for: general women's health, pregnancy support (strengthens the uterus), easier menstrual cycles, antioxidant, immune support, diarrhea, etc….
Red Raspberry leaf is high in B vitamins, iron, and magnesium.
take 1 dropperful, 2-5 times per day.
Comes in a 1 oz cobalt blue glass dropper bottle
Ingredients: gluten free vodka and organic red raspberry leaf.
From Sara of Rooted Earth Farms -
"I have been studying herbs and creating herbal apothecary items for over 21 years. I create everything with loving intention and healing energy.
I use the finest ingredients I can find for my body care products. Organic and local as much as possible. A lot of the herbs are grown and/or wild crafted from right here on our sustainable farm. I only use herbs and essential oils to add fragrance – no chemical fragrance oils.
All body care and apothecary products are created in small batches by hand (by me!).
Descriptions and information are for informational purposes only and are not intended to diagnose, cure, treat, or prevent any disease or illness. All pregnant women should consult a doctor before using anything new."
---
---
More from this collection