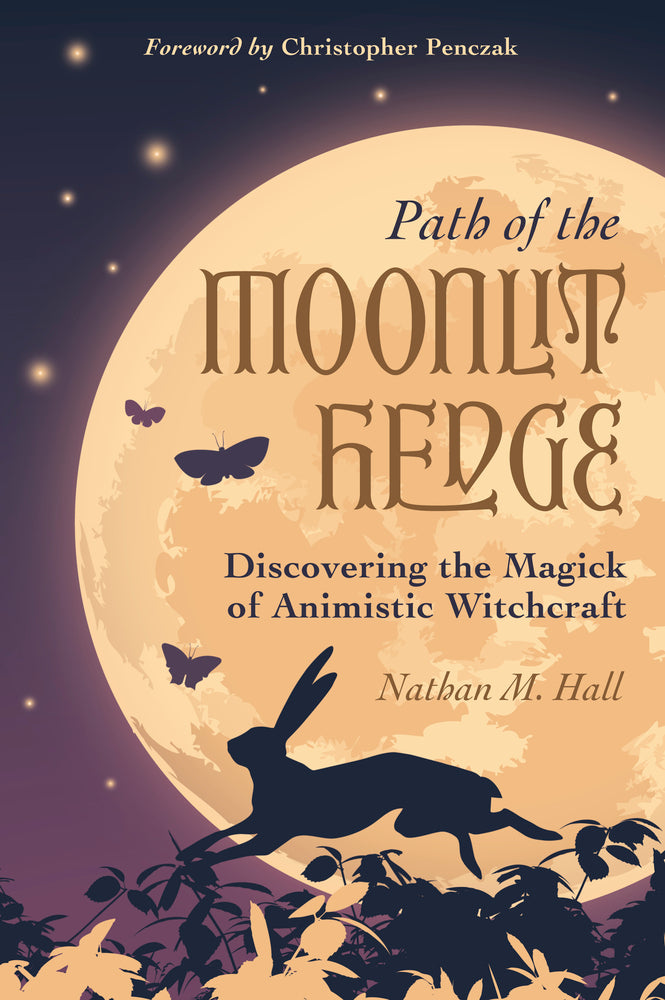 Path of the Moonlit Hedge
DISCOVERING THE MAGICK OF ANIMISTIC WITCHCRAFT
Rewild Your Soul and Deepen Your Relationship with Our Interconnected World

Discover an exciting approach to witchcraft that teaches you how to see and work with the life in all things, from animals and plants to rocks, rivers, and beyond. Nathan M. Hall provides an in-depth and thoughtful exploration of animism, guiding you down the path of the moonlit hedge with more than thirty exercises that support the needs of your wild soul.

This book builds your magickal foundation through journeying and trancework, helping you connect with natural energies and patterns of the earth. You'll meet and partner with spirits of the land, perform meditations and spells that strengthen your commitment to the craft, and learn how to cross the hedge (enter the spirit world) to participate in the Witches' Sabbat. By adopting this magickal worldview, you can create balance within yourself and empower your work as a witch.
224 pages
Size: 6 x 9 x 1 IN
---
---
More from this collection