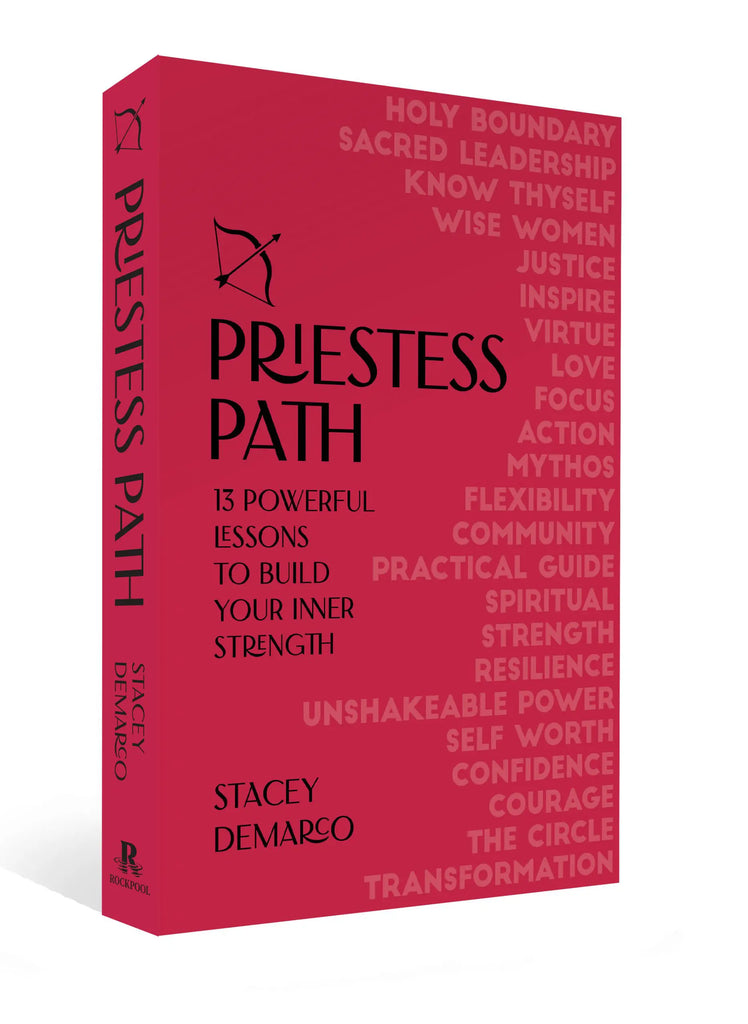 Priestess Path
Priestess Path offers 13 powerful lessons to build unshakeable power from the inside out and rise to the sacred challenge of leadership and service.

In the ancient world, priestesses were the wise women who served the people and were the active conduit between the gods and their messages. They offered healing, virtue, leadership, and insight. In our modern times, women are tired, responsibilities can be overwhelming: high powered jobs, families, and caring for the young, and maybe elderly parents as well as trying to find time for themselves. Almost everywhere in the world, women are still the primary caregivers of children and do the most domestic work within the home even if they also have a job outside the home.

This practical guide offers lessons both ancient and modern to guide us to rise into our own unshakeable inner power. The book invites us to consider the timeless mythos of the cultures of the world for direction to build our resilience, strength, our confidence as well as our capacity for profound joy, creativity, and focused action.
Pages
192 Pages

Size
6 x 9.25
---
---
More from this collection