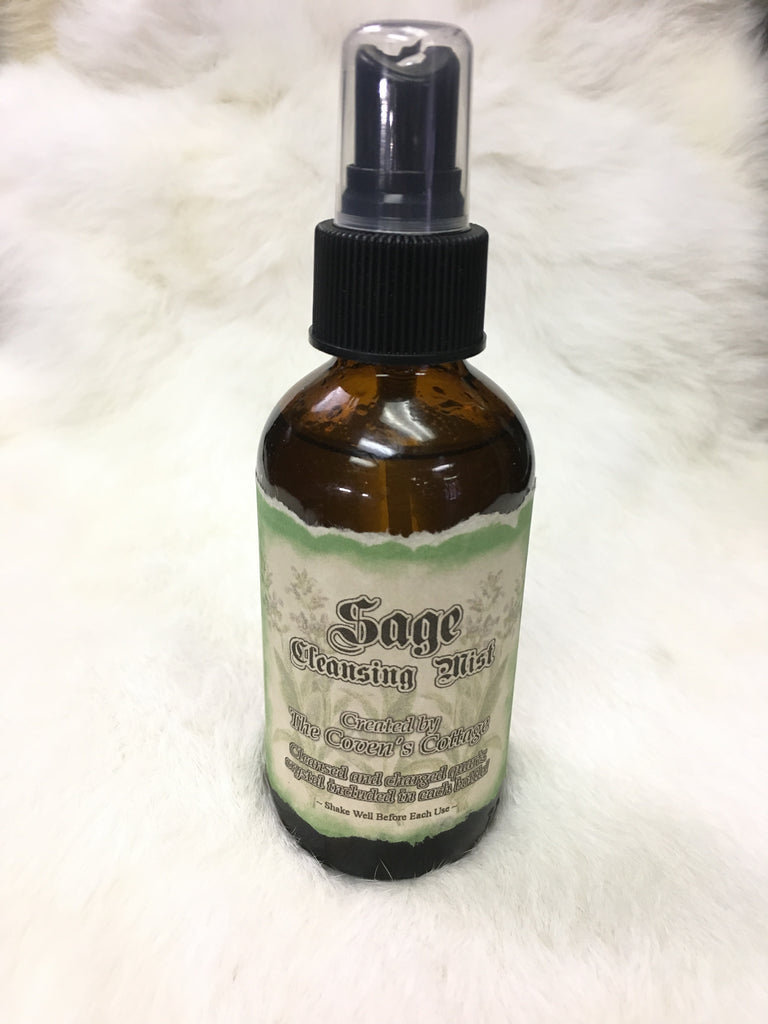 Sage Cleansing Mist
 Sage ~ Since ancient times, sage has been used by many different cultures to cleanse and purify. Spray The Coven's Cottage Sage Cleansing Mist in any room or space to cleanse away the heavy negativities that are weighing you down. Purify your spiritual and emotional self. 
Spray in the air or on furniture, clothes, curtains and carpets to cleanse and purify your spiritual and emotional self and rid your space of negative energies.
Each bottle contains a cleansed and charged crystal quartz inside!
4 ounces
*Ingredients contain 100% sage essential oil: Do not ingest or spray directly on skin.
---
---
More from this collection