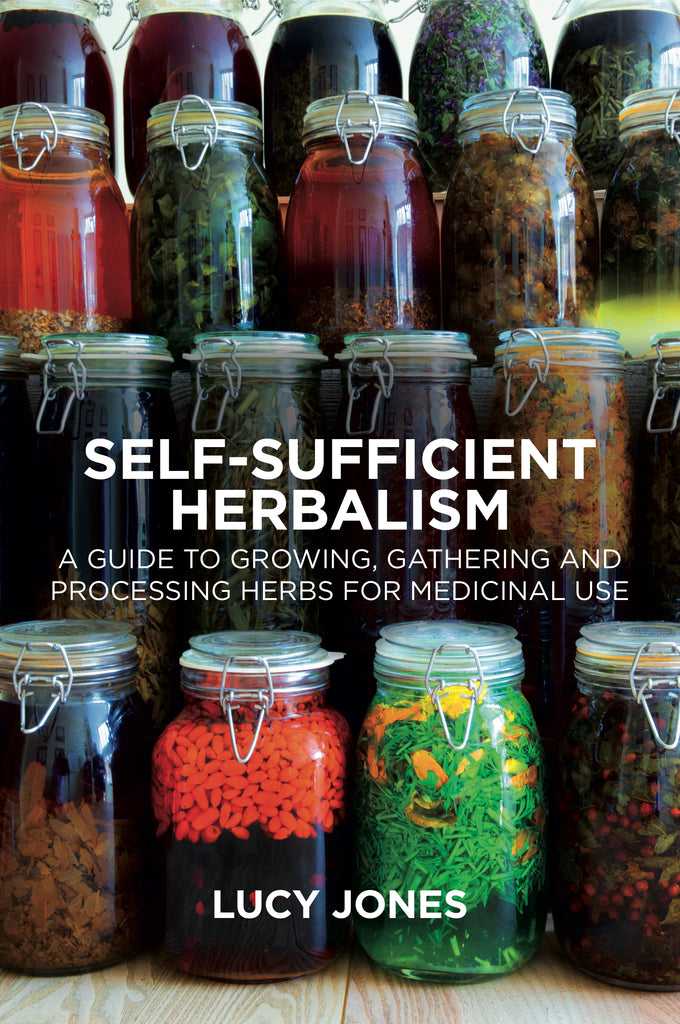 Self-Sufficient Herbalism
A Guide to Growing, Gathering and Processing Herbs for Medicinal Use
Self-Sufficient Herbalism is the first definitive guide to the growing, gathering, and preserving of medicinal herbs for a working dispensary. Practical herbal skills are traditionally passed down from teacher to student, yet opportunities for learning in this way are very limited. This book is an important contribution to preserving fundamental aspects of traditional herbal medicine.

It is divided into three sections:

The first section explains why self-sufficiency in herbal practice is beneficial, with chapters on environmental benefits, quality, connection with plants, and continuity of supply and business implications.
The second section explains how to achieve self-sufficiency, with chapters on wild crafting, growing, harvesting, drying, storage, and processing.
The third section is a glossary with detailed notes on the cultivation, harvesting, and processing of 108 particular herbs, arranged by season.
Besides being a practical guide, this book explores the deeper implications of self-sufficient herbalism. When we move toward herbal self-sufficiency, we become more closely connected with and respectful of the plants we work with and their environment. We reduce our environmental impact, and contribute to the conservation of scarce and endangered species. The process of growing and gathering herbs nourishes us and provides balance as we face the demands and challenges of treating patients, enabling us to help more people. All in all, the process of self-sufficient herbalism is much more than just sourcing herbs locally; it can be totally transformative personally and professionally.

Medical herbalist Lucy Jones shares her own personal experiences of following this path and shows how working closely with herbs has changed her. It is a must-read for practicing herbalists, herbal students, herb gardeners, and anyone who loves herbs.

Page 280
6 x 9
---
---
More from this collection