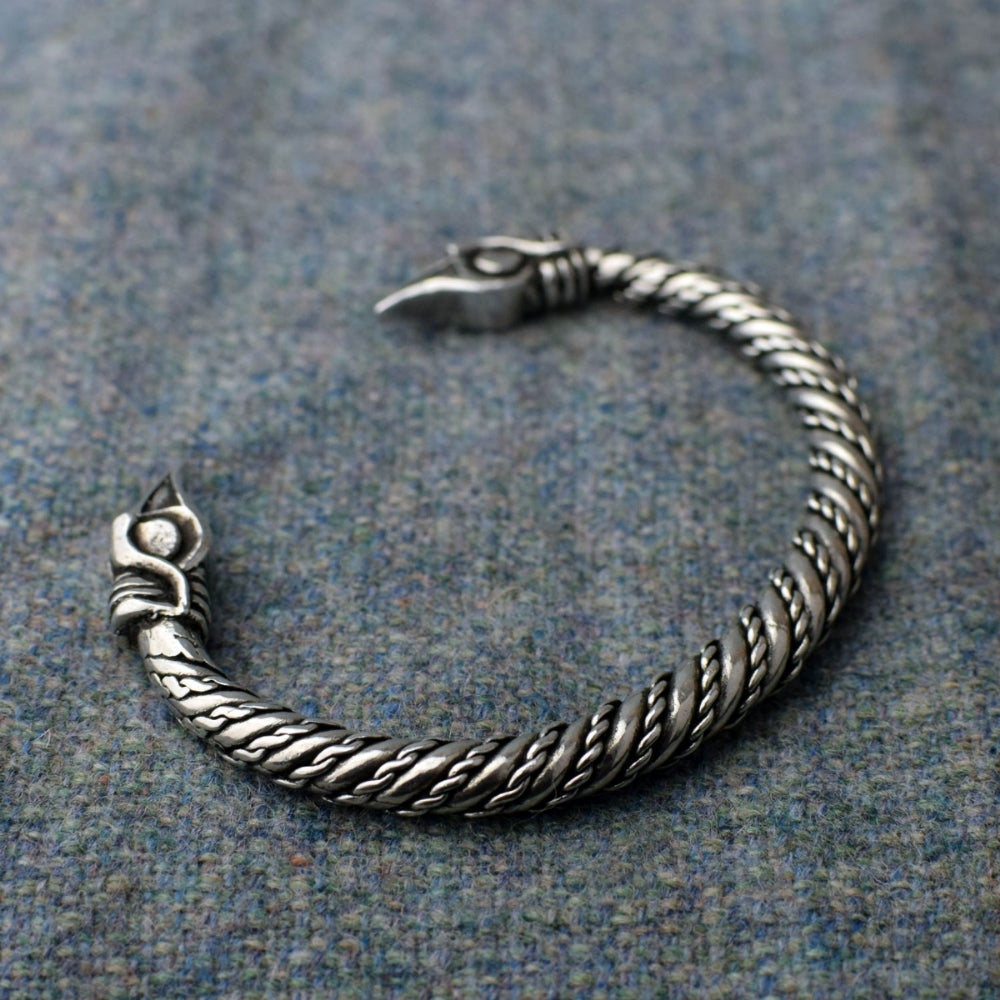 Small Odin's Raven (Huginn & Muninn) Bracelet
A solid pewter bracelet that is based on silver ones from the Viking age. The twisted band tapers slightly from the center, just like a number found in the period. Our bracelet is small, yet highly detailed with Odin's raven head terminals at each end. Odin's ravens were called Huginn and Muninn - Thought and Memory.


This bracelet is designed to be worn loose and adjustable only once. Please bend with gentle and even pressure so that you can slide the bracelet onto your wrist. Do not adjust further. Avoid wearing in showers and pools as chemicals and soaps can cause the metal to tarnish faster.
The tapering band of the armlet has a circumference of 16.7cm, diameter of 7.7cm and a space between the terminals of 2.8cm. It weighs approximately 35.3g
---
---
More from this collection