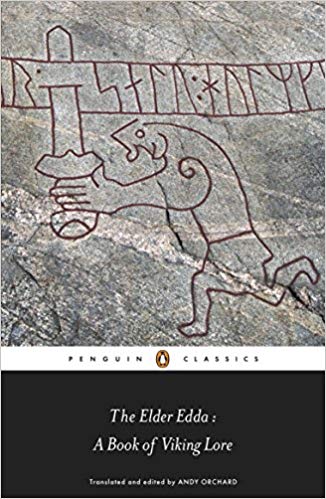 The Elder Edda: A Book of Viking Lore
Compiled by an unknown scribe in Iceland around 1270, and based on sources dating back centuries earlier, these mythological and heroic poems tell of gods and mortals from an ancient era: the giant-slaying Thor, the doomed Völsung family, the Hel-ride of Brynhild and the cruelty of Atli the Hun. Eclectic, incomplete and fragmented, these verses nevertheless retain their stark beauty and their power to enthrall, opening a window on to the thoughts, beliefs and hopes of the Vikings and their world.

For more than seventy years, Penguin has been the leading publisher of classic literature in the English-speaking world. With more than 1,700 titles, Penguin Classics represents a global bookshelf of the best works throughout history and across genres and disciplines. Readers trust the series to provide authoritative texts enhanced by introductions and notes by distinguished scholars and contemporary authors, as well as up-to-date translations by award-winning translators.
---
---
More from this collection