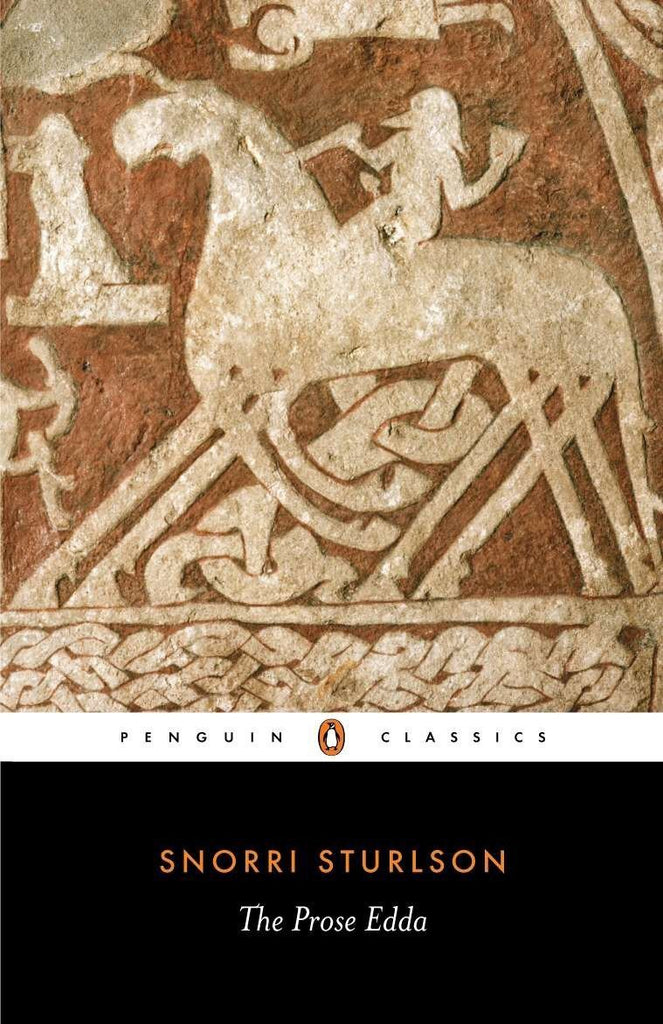 The Prose Edda - Snorri Sturluson
Written in Iceland a century after the close of the Viking Age, The Prose Edda is the source of most of what we know of Norse mythology. Its tales are peopled by giants, dwarves, and elves, superhuman heroes and indomitable warrior queens. Its gods live with the tragic knowledge of their own impending destruction in the cataclysmic battle of Ragnarok. Its time scale spans the eons from the world's creation to its violent end. This robust new translation captures the magisterial sweep and startling psychological complexity of the Old Icelandic original.

For more than seventy years, Penguin has been the leading publisher of classic literature in the English-speaking world. With more than 1,700 titles, Penguin Classics represents a global bookshelf of the best works throughout history and across genres and disciplines. Readers trust the series to provide authoritative texts enhanced by introductions and notes by distinguished scholars and contemporary authors, as well as up-to-date translations by award-winning translators.
About the Author
Snorri Sturluson (1179–1241) was the son of an upstart Icelandic chieftain. He rose to become Iceland's richest and, for a time, most powerful leader.

Jesse Byock is a professor of Icelandic and Old Norse studies at UCLA. He is the translator of The Saga of the Volsungs and The Saga of King Hrolf Kraki for Penguin Classics.
---
---
More from this collection