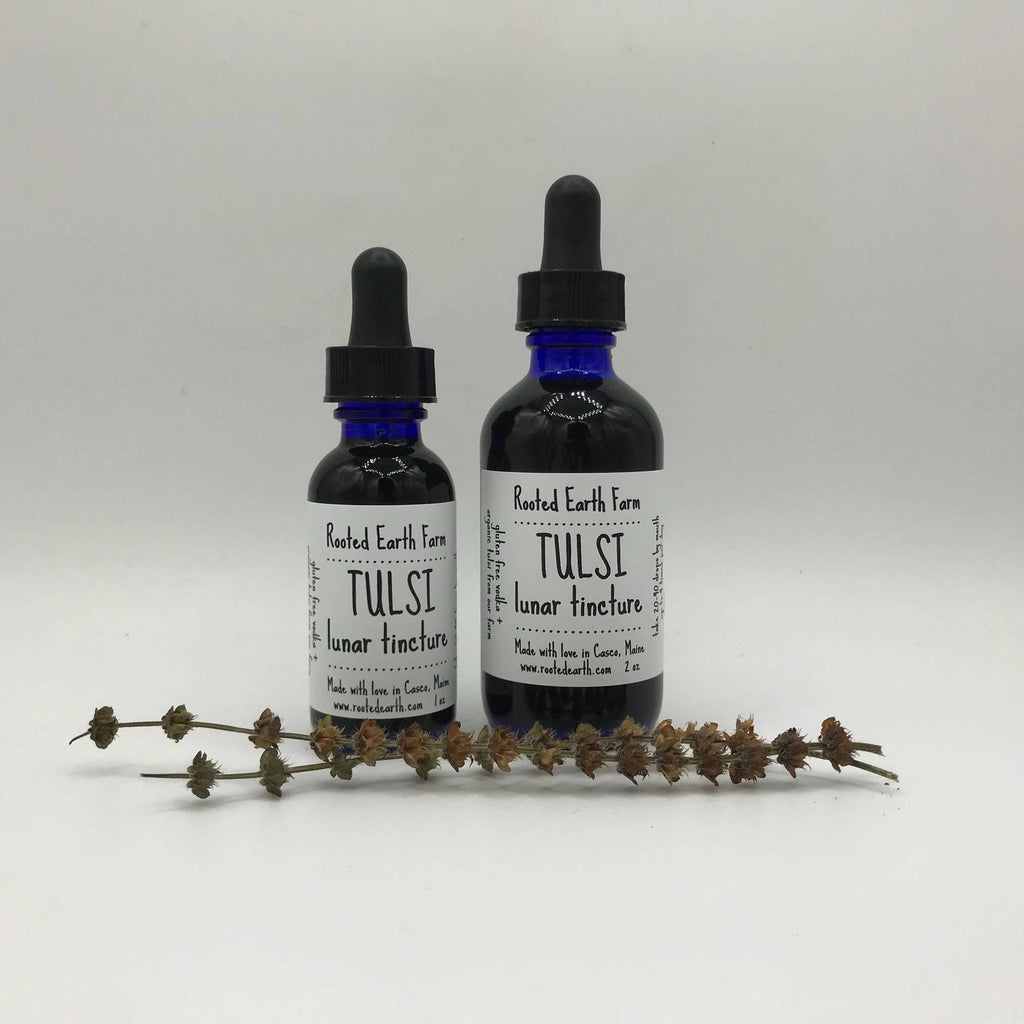 Organic Tulsi Tincture
Organic tulsi (holy basil), grown on our farm, is infused in organic vodka for 3 months. I put my tinctures out once a month to infuse under the full moon. The power of the moon's energy magnifies the power of the herb.

Tulsi is known to be great for: memory, fevers, coughs, respiratory issues, kidney stones, stress, headaches, asthma, heart disease, anti-aging, immunity, depression, anxiety, digestion, meditation, balancing hormones, healthy liver function, etc... It is a known adaptogen so it helps you adapt to changes and stress.

take 20-40 drops, up to 4 times per day.

Ingredients: gluten free vodka and organic tulsi

Descriptions and information are for informational purposes only, and are not intended to diagnose, cure, treat, or prevent any disease or illness.

My body care products are all natural and completely safe, however please do a test spot first, and if you have any negative reactions please consult a doctor. All pregnant women should consult a doctor before using anything new.
---
---
More from this collection