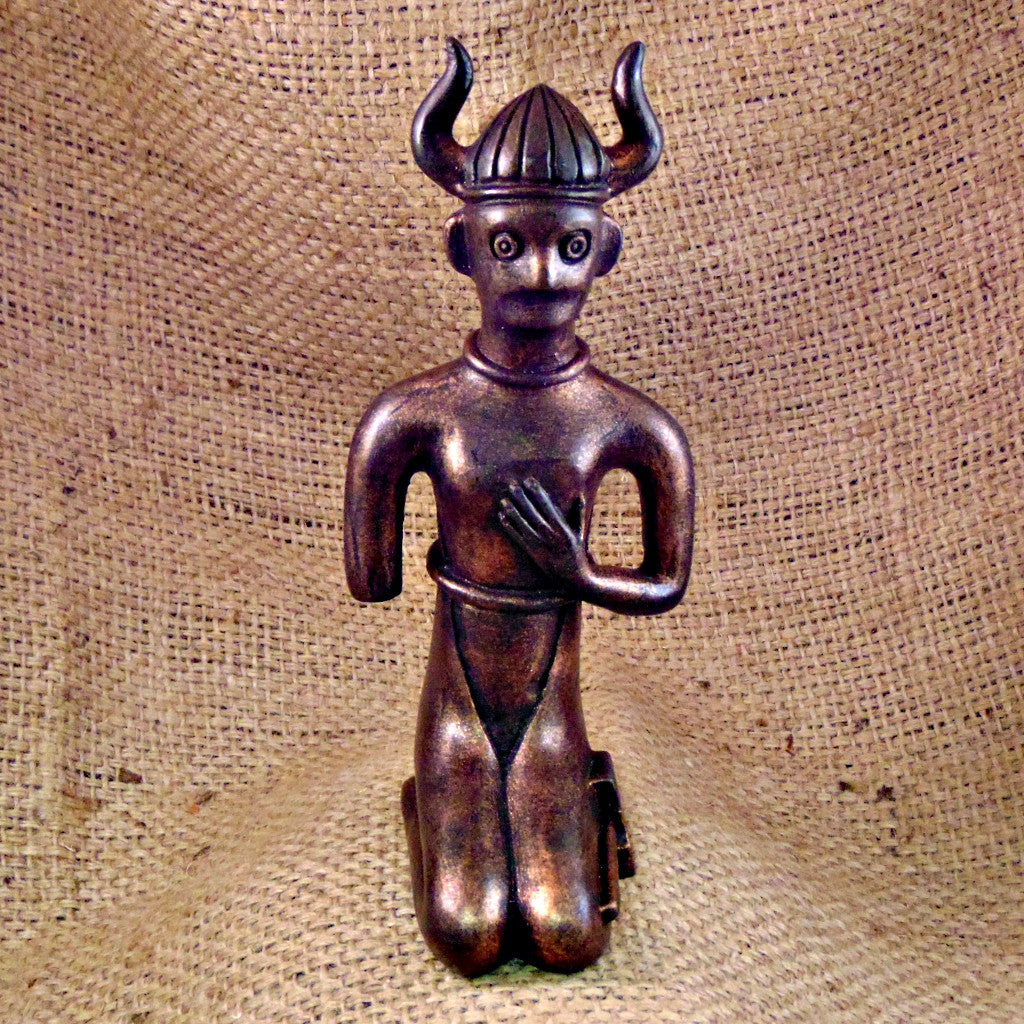 Tyr Statue
Giver of victory, brave and just.
He was Odin's second son, the bravest of the gods. Our Tuesday is named for Tyr, who fought only wars of justice. He sacrificed a hand defeating and chaining Fenrir, the great Wolf of Chaos, when he threatened Asgaard.
This piece depicts the god with battle-ax.
[Replica of a bronze statue, circa 200 BCE, from Zealand, Denmark.]

7 1/4" gypsumstone statue, antique bronze color finish.
---
---
More from this collection