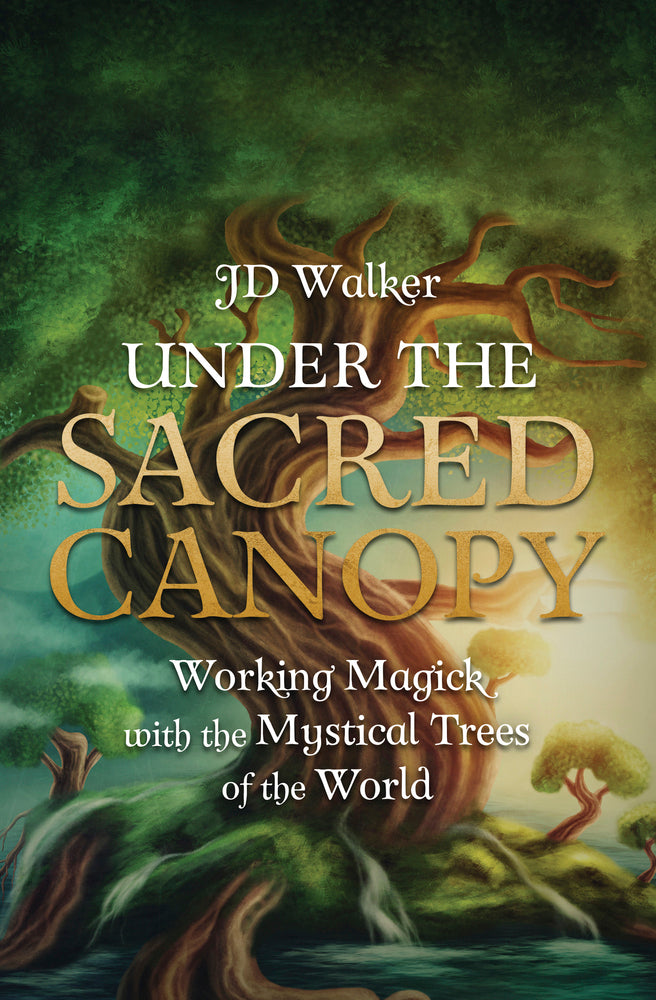 Under the Sacred Canopy
WORKING MAGICK WITH THE MYSTICAL TREES OF THE WORLD
Tap into the Magick of Sacred Trees Around the World

From the Norse Yggdrasil and the Christian Tree of Knowledge to the Buddhist bodhi tree and the Jewish Sephiroth, mystical trees have become intertwined with our history and spirituality. This book invites you to not only explore the deep roots of their influence throughout time and across continents, but also use their spiritual energy in your magickal practice.

Under the Sacred Canopy introduces you to Universe Trees, as well as Trees of Life and Wisdom from an array of cultures, including the Mayan ceiba tree, Mesopotamian huluppa tree, and Greek oracle oaks. JD Walker also provides modern ways to celebrate these trees and connect with your local landscape. Featuring in-depth information on tree spirits, botanical terminology, and magickal uses for more than a dozen common trees, this book helps you engage with arboreal symbology for a more enchanting and harmonious life.
256 pages
Size: 5 x 8 x 1 IN
---
---
More from this collection